Attending Physicians at The Laurels of Mt. Pleasant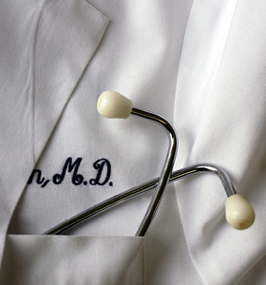 The Laurels of Mt. Pleasant is very pleased that many surgeons and attending physicians follow their patients at our facility.
If your physician does not have admitting privileges, our Medical Director or other attending physician will be happy to oversee your care while you are staying with us. If you have any questions regarding your physician coverage, please don't hesitate to contact us at (989) 773-5918. We can assist you to ensure that you will have physician coverage.
The current list of attending physicians at The Laurels of Mt. Pleasant includes, but is not limited to, the following:
Ashok Vashishta, MD, Medical Director
Board Certified Internist Ashok Vashishta attended medical school at Maulana Azad Medical College in Delhi, India. He completed a residency for Internal Medicine at Lincoln Medical Center in Bronx, NY. Dr. Vashishta has a special interest in Geriatric Care. He firmly believes that caring for patients requires a great deal of study to stay current on new approaches to primary care.
Kurt Anderson, DO
Faris Atchoo, MD
John Caldwell, MD
Ernest Cudjoe, MD
Lino Dial, DO
Mohanad Fallouh, MD
Ricardo Guytingco, MD
Zachary Kanjuparamban, MD
Maria Laynes, MD
Daniel Radawski, MD
Sunil Rangwani, MD
Prakash Sarvepalli, MD
Zubair Shakih, MD
Henry Szelag, DO
Mohammad Zalt, MD